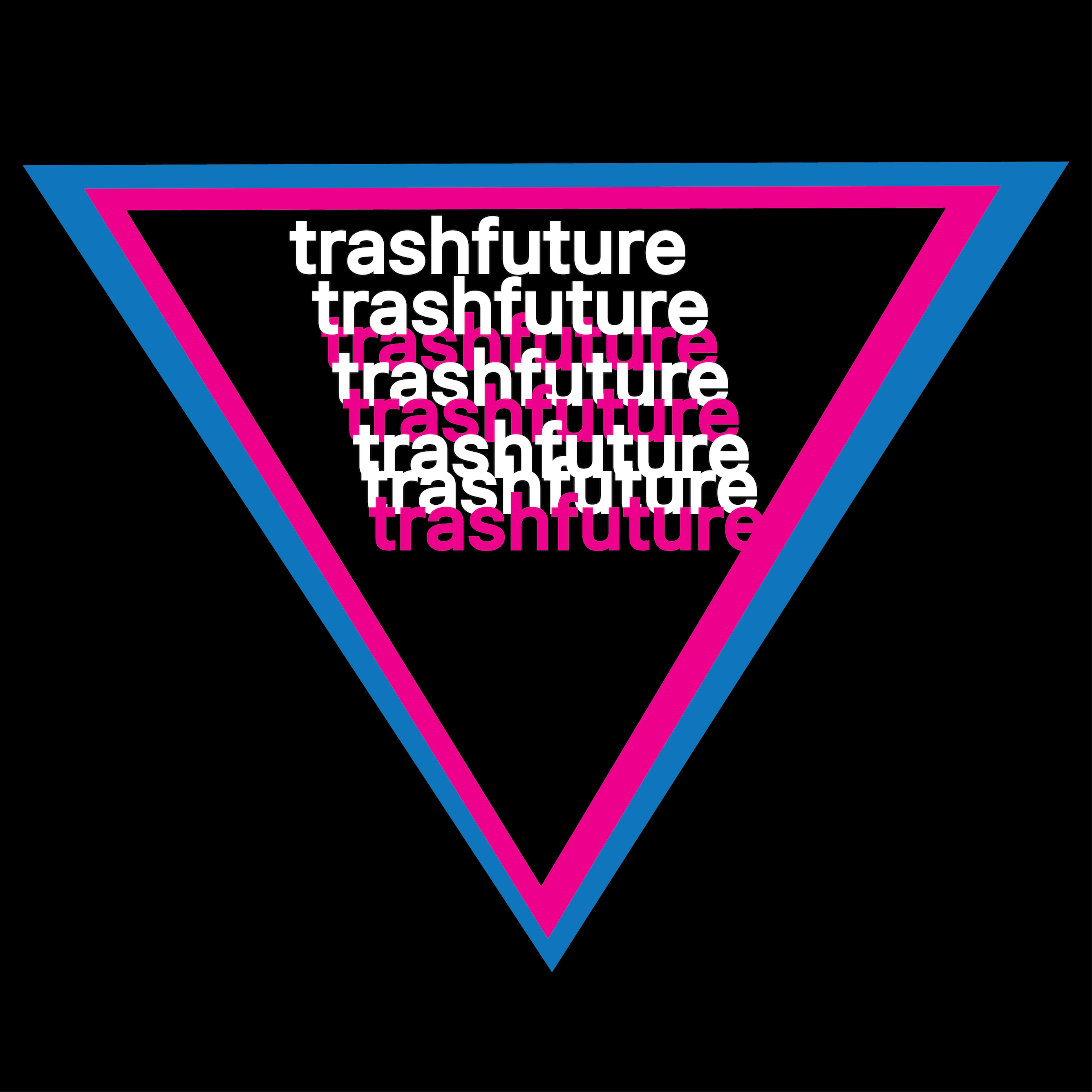 We did it. We streamed our podcast live. Riley (@raaleh), Milo (@Milo_Edwards), and Nate (@inthesedeserts) managed to successfully host a live video podcast while speaking with Hasan Piker (@hasanthehun) on Twitch. We discussed the abortive (to put it mildly) launch of Turning Point UK. Just who are the weirdos that fund it and support it? Why are they all part of weird Oxford racism societies? And why is Candace Owens praising Hitler?
Please bear in mind that your favourite moron lads have a Patreon now. You too can support us here: https://www.patreon.com/trashfuture/overview — and if you do, you'll gain access to our Discord server, where you can talk about soup with us all day.
*LIVE SHOW ALERT* We have an upcoming live show -- with comedian Josie Long -- in London on February 21st at the Star of Kings (126 York Way, Kings Cross, London N1 0AX) starting at 7.30 pm. You can buy tickets here: https://www.eventbrite.co.uk/e/trashfuture-live-ft-josie-long-tickets-54546538164
*COMEDY KLAXON* *COMEDY KLAXON* On 13th February at 8 pm, Josie Long and a number of other comics will perform at Smoke Comedy at the Sekforde (34 Sekforde Street London EC1R 0HA). Tickets are £5, and you can get them here: https://www.eventbrite.co.uk/e/smoke-comedy-feat-josie-long-tickets-55036156626
Also: you can commodify your dissent with a t-shirt from http://www.lilcomrade.com/, and what's more, it's mandatory if you want to be taken seriously.
Do you want a mug to hold your soup? Perhaps you want one with the Trashfuture logo, which is available here: https://teespring.com/what-if-phone-cops#pid=659&cid=102968&sid=front