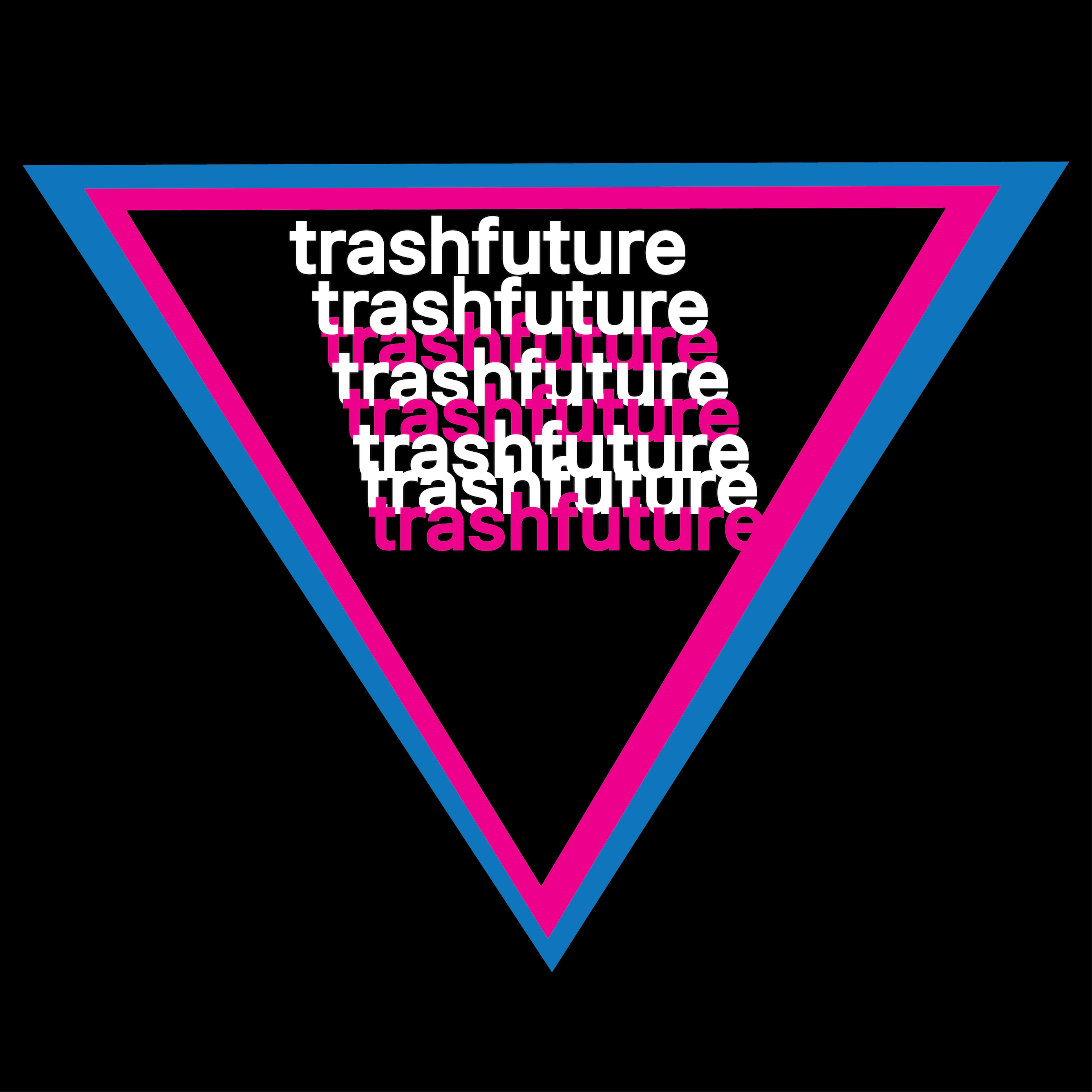 We're long overdue for something smart about Brexit on this show, or something smart in general. To that effect, this week, Riley (@raaleh), Milo (@Milo_Edwards), Hussein (@HKesvani), and Nate (@inthesedeserts) speak with Brexit seer and director of IPPR, Tom Kibasi (@TomKibasi). You may remember Tom from our infamous November 'Yu-Gi-Oh Dragon Dick" episode in which he correctly predicted the entire sequence of events leading up to now re: Brexit. Well, Tom has more predictions, so this one will be a treat.
Stick it to the stuffed shirts at the BBC and vote for us to win a British Podcasting Award. They'll be forced to listen to our terrible acceptance speech if we win. https://www.britishpodcastawards.com/vote
If you like this show, sign up to the Patreon and get a second free episode each week! You'll also get access to our Discord server, where good opinions abound. https://www.patreon.com/trashfuture
*LIVE SHOW ALERT* We'll be performing once again at the Star of Kings in Kings Cross (126 York Way, Kings Cross, London N1 0AX) on Thursday, May 30 at 7:30 pm. Get your tickets here and return to the podcasting basement! https://www.tickettext.co.uk/trashfuture-podcast/trashfuture-live-30052019/
*COMEDY KLAXON*: On April 18 at The Sekforde (34 Sekforde Street London EC1R 0HA), Milo will perform a preview of his Edinburgh show. The show starts at 8 pm. Get your (free) tickets here and come out! https://www.eventbrite.co.uk/e/smoke-comedy-presents-milo-edwards-pindos-wip-tickets-60015467880
And if you can't make that show, come to Milo's regular comedy night on April 24, also at the Sekforde. This show also starts at 8 pm and features Mickey Overman among many others, to include TF's own Charlie Palmer. https://www.eventbrite.co.uk/e/smoke-comedy-featuring-micky-overman-tickets-59543070928?aff=ebdssbdestsearch
Also: you can commodify your dissent with a t-shirt from http://www.lilcomrade.com/, and what's more, it's mandatory if you want to be taken seriously.
Do you want a mug to hold your soup? Perhaps you want one with the Trashfuture logo, which is available here: https://teespring.com/what-if-phone-cops#pid=659&cid=102968&sid=front